"Swiss cryptocurrency" is becoming a trending topic. The country's government has ordered a report to investigate the risks and opportunities of launching its own cryptocurrency, dubbed "e-franc", which would use technology similar to private-launched coins like bitcoin or ether but are backed by the state.
Swiss cryptocurrency in the making?
The lower house of the Swiss parliament has to decide now whether to back the Federal Council's request for a study into a state-backed cryptocurrency.
If the proposal is approved, a study will be produced by the Swiss finance ministry. Reuters reports that no launch date has been indicated, should approval be obtained.
Swiss lawmaker Cedric Wermuth, vice president of the Social Democratic Party, is the initiator of the request for the study. In its response on Thursday, the Swiss government, or Federal Council, backed the proposal to investigate, acknowledging however also some impediments.
"The Federal Council is aware of the major challenges, both legal and monetary, which would be accompanied by the use of an e-franc," it said. "It asks that the proposal be adopted to examine the risks and opportunities of an e-franc and to clarify the legal, economic and financial aspects of the e-franc."
The Swiss National Bank on the other hand, has been cautious on the idea. Private-sector digital currencies were better and less risky than any version that might be offered by a central bank, SNB governor Andrea Maechler said last month.
Sweden one step ahead with its cryptocurrency plans
A similar proposal has been discussed in Sweden already and also Denmark has been in talks with at least one public blockchain that its e-kronor could run on.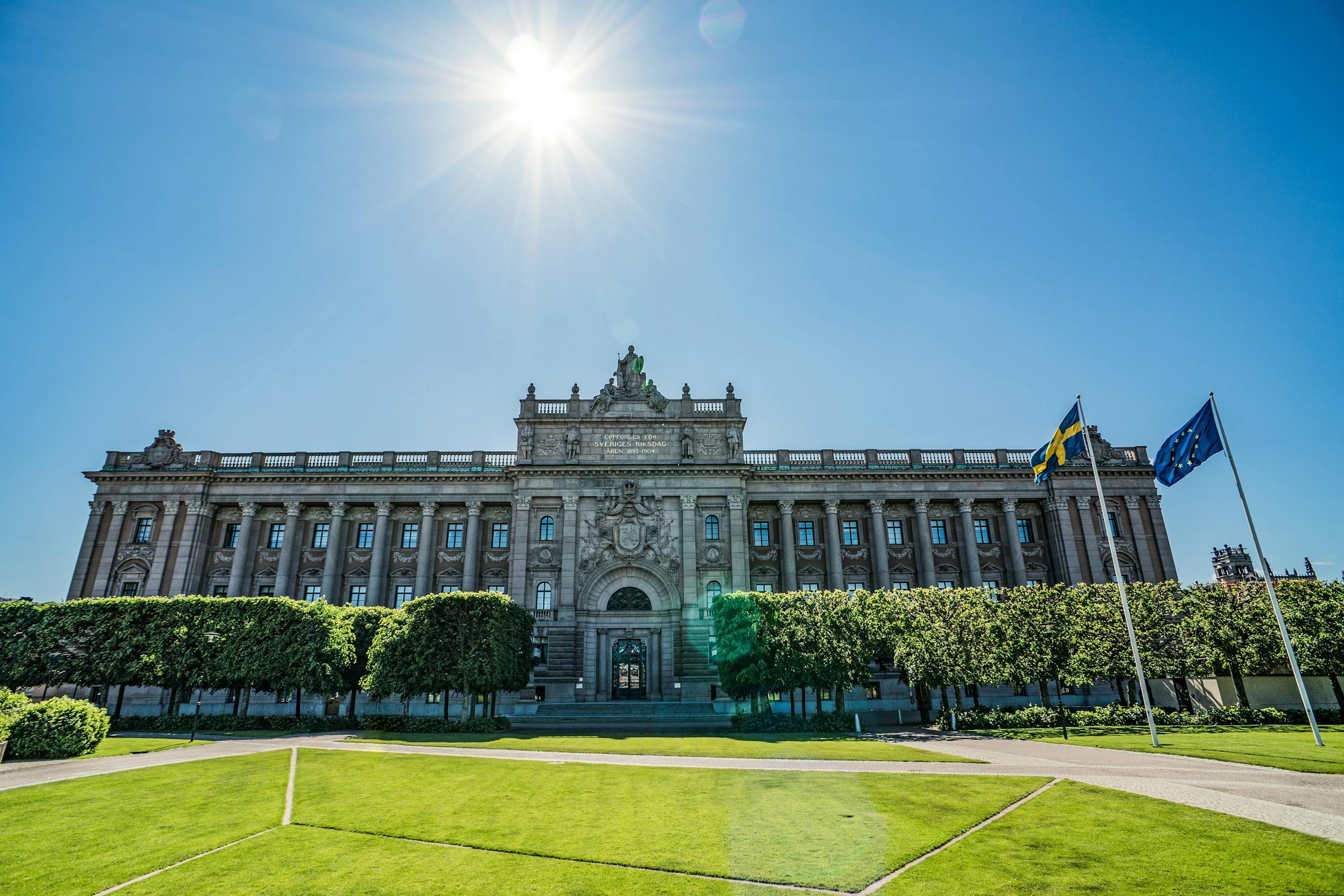 Photo: The Swedish Parliament
Several countries have begun evaluating the viability of introducing their own state-backed digital currency, especially those where the use of cash has been trending towards zero, with Sweden's Riksbank saying an e-kronor might help counteract issues arising from declining cash use and help make payment systems more robust.
Bank of International Settlements warns central banks about issuing cryptocurrencies
Cryptocurrencies have drawn scrutiny from lawmakers and international governing bodies coming to grips with the technology's rapid surge in popularity. The coins use encryption and a blockchain transaction database designed to enable transactions which do not require central processing. But existing digital currencies such as bitcoin have shown extreme volatility, large parts of the population are still unfamiliar with the often difficult handling of such coins and doubts about the long-term viability of many coins have been raised. Bitcoin however, is also not designed with the purpose of price stability in mind. Stable coins are seen more suitable for this use case. Venezuela has issued a state-backed coin, but major developed economies have so far stayed away from the idea.
The Bank of International Settlement in March warned central banks to think hard about potential risks and spillovers before issuing their own cryptocurrencies.